How can I protect myself from the COVID-19 virus?
Please read the following tips and share it with others to help curb the spread of the virus.
When coughing and sneezing cover mouth and nose with flexed elbow or tissue – throw tissue away immediately and wash hands.
Maintain social distancing!
Social distancing is keeping a safe space between you and other people, so that you can protect yourself and others.
If you are not working anymore because of Singapore's government rules from 7th April to 4th May please do not go out. 
You can only go out of your room if you need to see a doctor or buy food if your employer or dormitory is not providing for you. If you are unsure please call HealthServe's hotline and leave us a message at: 
If you are going out, avoid close contact & maintain 1-meter distance with others in a public setting. In Singapore, most stores / public areas have markers to guide social distancing. Please follow instructions to keep a safe distance from others.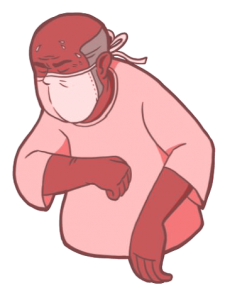 The Singapore government recommends wearing a mask when you go out to public places, even if you are well
If you are unwell, you must wear a mask as soon as possible and see a doctor
Keep the environment as clean as possible.
Disinfect frequently used surfaces with alcohol based sanitiser, or dilute bleach solution.